I finished my first year of university a month ago now, and I've been working on a couple of awesome projects.
Alien Battles
I was inspired to this from playing games such as Contra 3: Alien Wars as a child. I have been developing this in Unity, and the game is almost complete. I have a large multitude of different enemies, many weapons to choose from and a random level generator.
There is currently just one level complete, but I have intentions of adding more. The random level generator creates a level set out in a similar fashion to a dungeon generator.
Nutmageddon
This game is one that is inspired by the classic Worms game. Development is still early on, though it is coming together nicely. I have the destructible terrain working, turn based combat and several weapons implemented. I'm hoping to release this on Android.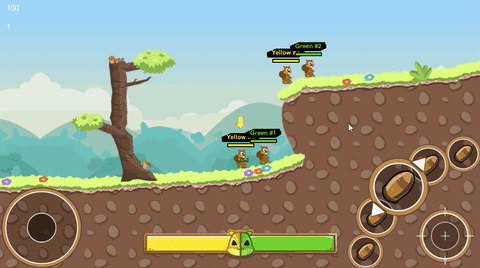 I'm a software developer and recent graduate from the University of Hull. I'm fascinated by machine learning, artificial intelligence & procedural generation, and love sinking into exciting projects such as games, simulations & websites!